¡Bienvenidos! Welcome!
The 2019 Conexiones Annual Awards application is now closed. Thanks for applying. ¡Buena Suerte!!
Exelon Foundation Summer 2019 program: STEM Innovation Leadership Academy for young women currently in 10th or 11th grade. Terrific week-long summer program! Sunday, July 14th to Friday, July 19th

Angst
Parents, guardians, and students should take the opportunity to see this important film. Four showings in April 2019.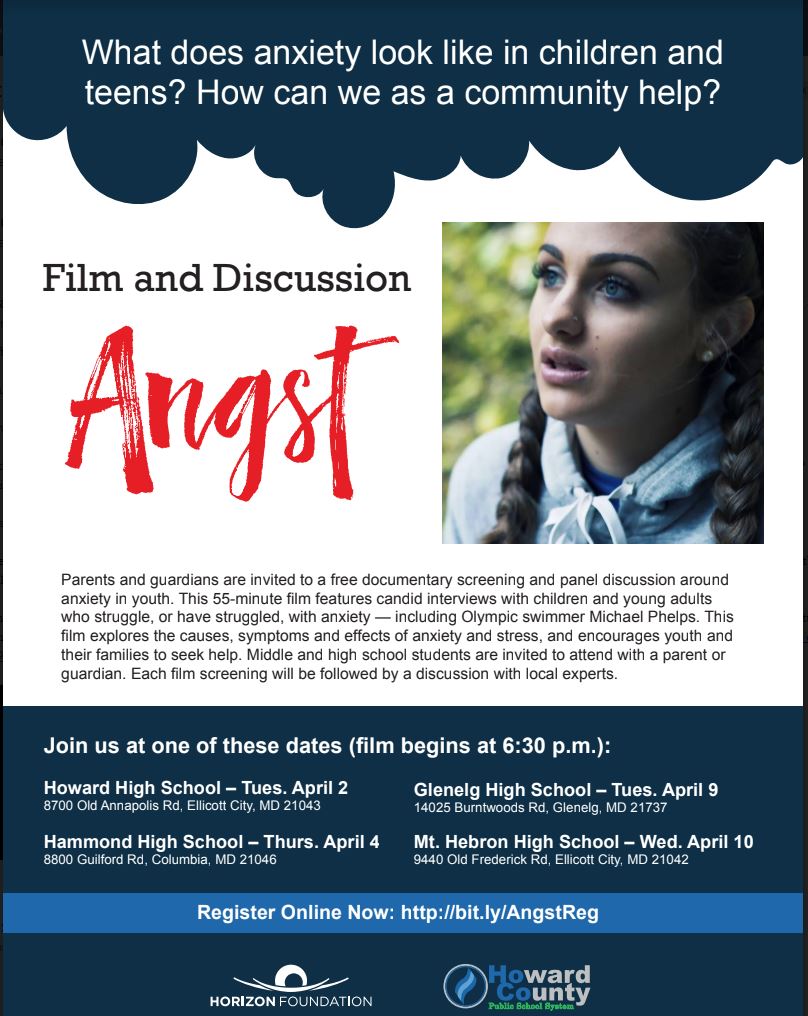 On April 30, 2018 we celebrated our annual Conexiones Awards Convocation. We honored 37 of our brightest Hispanic/Latino HCPSS graduates. Congratulations to all our student awardees! ¡Muchas Felicidades!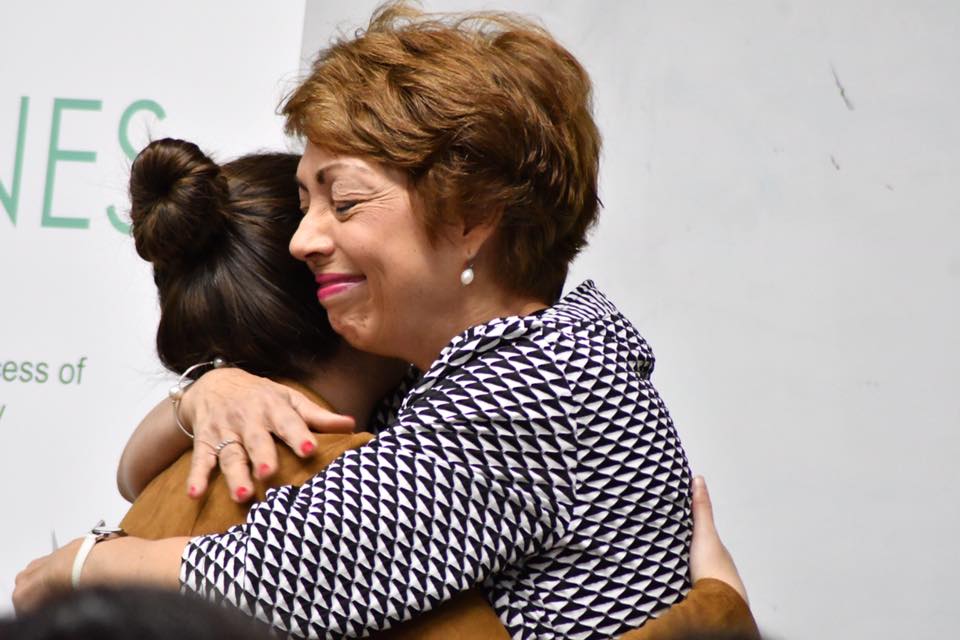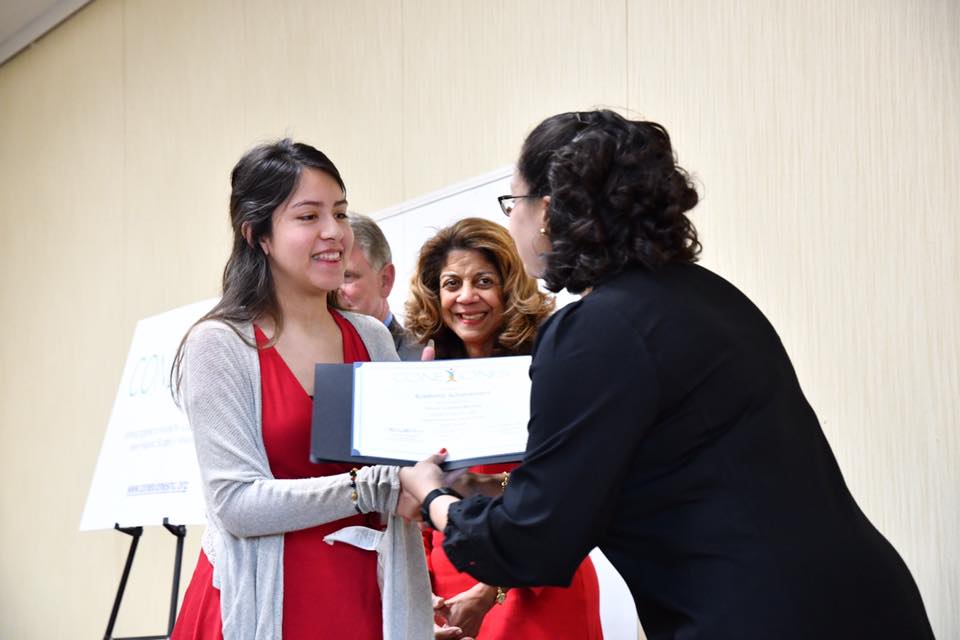 We invite you to view more pictures from the event.

Excitement and learning with Governor Hogan at the Hispanic STEM Festival!
Wilde Lake Middle School, November 4th, 2017.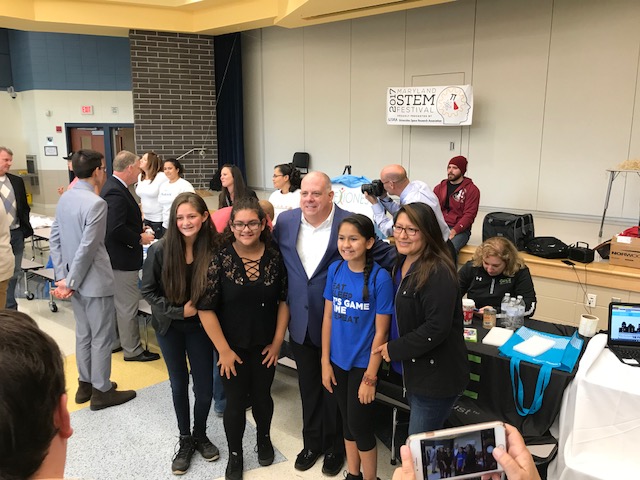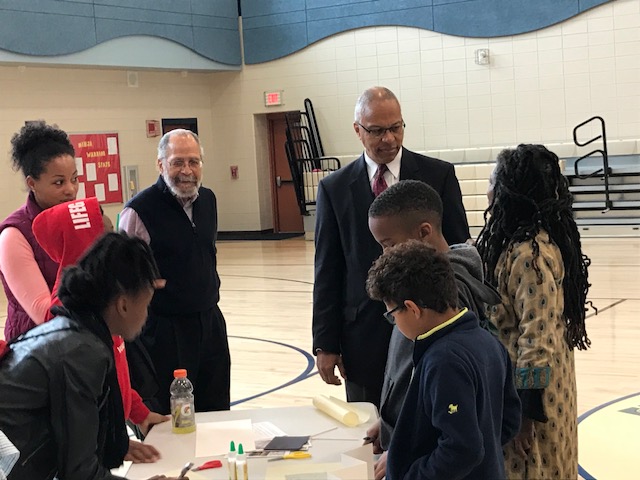 Conexiones Supports Centennial High School's Recognition of Latino Seniors
May 2017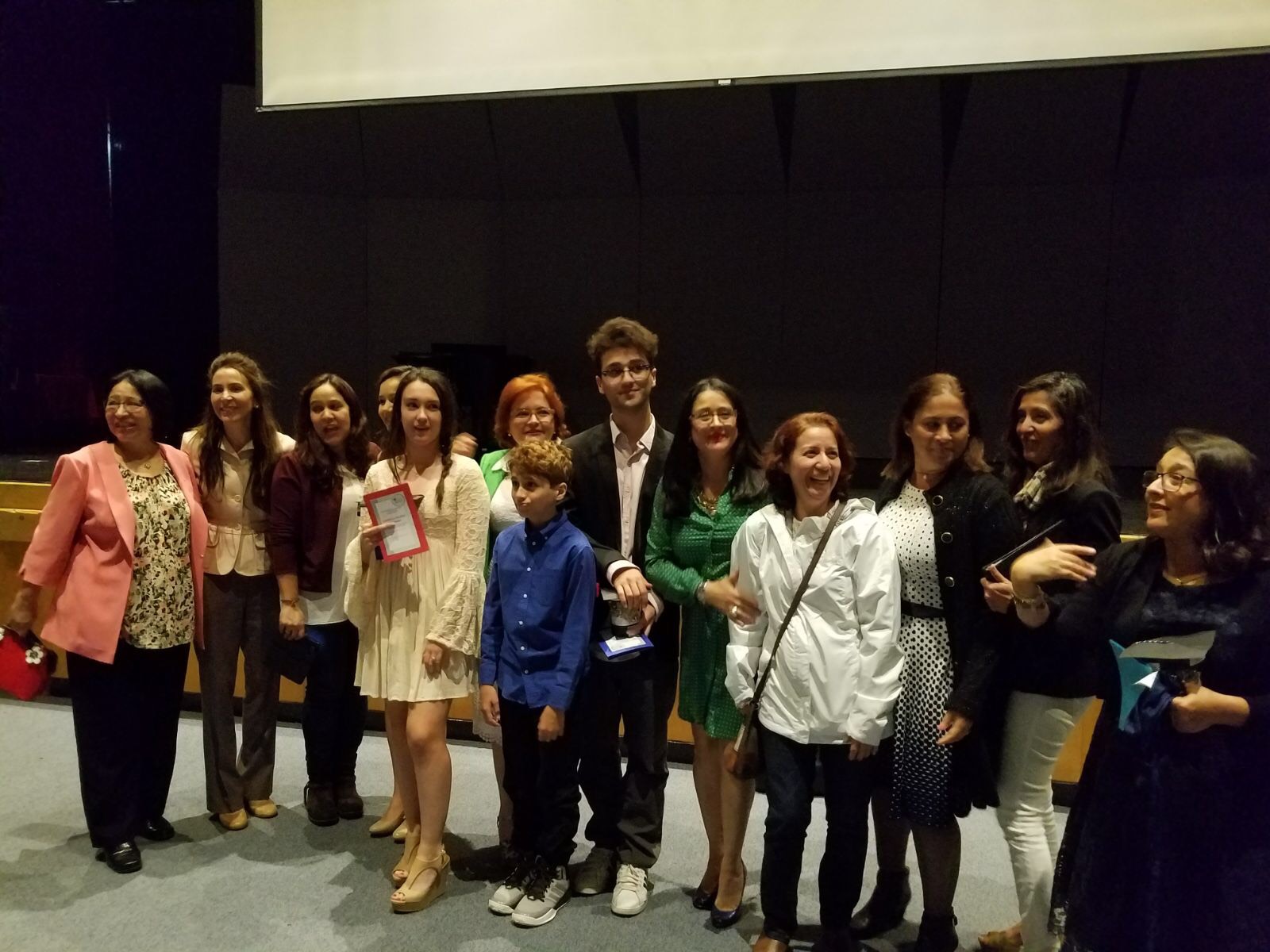 Past Conexiones Annual Achievement Awards
May 5, 2015, several hundred people gathered in the auditorium of Long Reach High School to celebrate the accomplishments of 85 soon-to-be high school graduates. These aren't just any students; they are 85 of Howard County's accomplished, intelligent driven Hispanics who have been recognized for their dedication to academics, serving the community and overcoming life obstacles. This year students from each of Howard County's 12 public schools were honored. We invite you to view pictures from the event including photos of all award winners.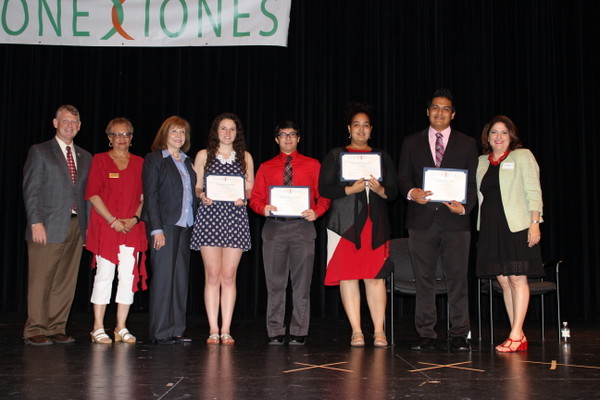 Hispanic Heritage Month Proclamation by Howard County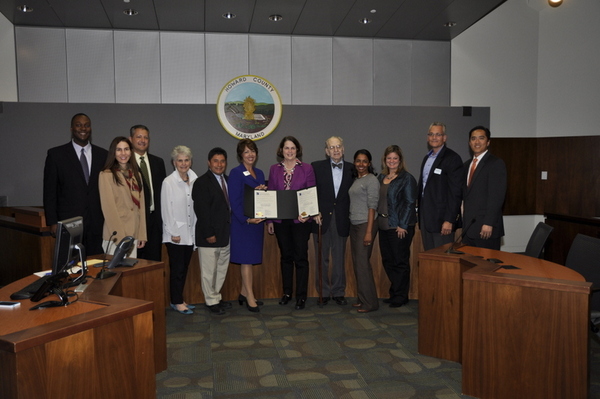 On October 6th 2014, the Howard County Council Presented a Proclamation to Conexiones in Celebration of Hispanic Heritage Month
Mission
The mission of CONEXIONES is:
To ensure that every Hispanic student in Howard County will complete high school and will continue in productive and satisfying directions.
To develop partnerships with schools, community organizations, businesses, community leaders and parents to provide comprehensive programs to advance the leadership capabilities and educational achievement of Howard County Hispanic youth.
If you believe in our mission, we encourage you to donate to Conexiones. We are a registered 501(c)(3) organization.

Advocacy for Hispanic Students in Howard County
CONEXIONES has been an advocate for changes in policies, practices and personnel of the Howard County Public School System, that improve the performance and educational outcomes for Hispanic students. These efforts directly resulted in the establishment of the Hispanic Achievement Specialist position within the HCPSS and the addition of Hispanic Achievement Liaisons in all schools with a substantial Hispanic population. This approach promises to serve as a national model.
Conexiones Advocacy with the Board of Education
On May 1, 2014, Conexiones met with the Board of Education and leadership of the Howard County Public School System. At the meeting, Feli Solá-Carter, President, David Rodriguez, Advocacy Chair, and Maryann Maher, Secretary, acknowledged the positive results in the increased graduation rates and decreased dropout rates for Hispanic students in the county. They stressed the need for continuing and intentional attention to participation of Hispanic students in Gifted and Talented and Advanced Placement classes in the STEM field, and appropriate staffing of the Hispanic Achievement Liaison positions commensurate with data based staffing decisions. Please see the Conexiones Presentation here.
Activities
We support our mission by providing assistance and support to encourage students to complete high school, consider higher education opportunities and to be successful in their career choices.
Student Clubs
In order to nurture a positive ethnic identity and strengthen a sense of belonging, we support Hispanic youth clubs organized within the Howard County Public School System (HCPSS). These clubs build community, celebrate Hispanic heritage, foster academic achievement, and provide leadership experiences.