History
CONEXIONES was established in 2000 as a response to the needs of Hispanic/Latino children in Howard County schools. To meet these needs, CONEXIONES has initiated a number of programs to provide assistance and support to encourage students to complete high school, to consider higher education opportunities, and to be successful in their career choices. CONEXIONES has been an advocate for changes in the policies, practices, and personnel of the Howard County Public School System, for the purpose of improving the performance and the educational outcomes for Hispanic students. Dr. Murray Simon served as its first president from its inception until 2007. He was suceeded by Felicita Solá-Carter until December2014. Jannette O'Neill-González served as the Executive Director of Conexiones from January through June 2015. Currently Roger Lerner is the Interim Board Chairman of Conexiones. See a more detailed history of Conexiones.
Conexiones Board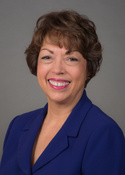 Felícita Solá-Carter, Past President of Conexiones, is a 2011 Leadership Howard County Premier class graduate, a Horizon Foundation Board Trustee, and a 2014 inductee of the Howard County Women's Hall of Fame. A native of Puerto Rico, Ms. Solá-Carter joined the Social Security Administration (SSA) upon graduation from the College of Mt. St. Vincent in New York City. She retired from SSA in January, 2009, as the national Assistant Deputy Commissioner for Human Resources. Ms. Solá-Carter is an Executive Coach with the Partnership for Public Service, a consultant on human capital development.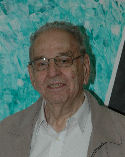 Murray Simon, President Emeritus founded Conexiones in 2000 because he wanted to address the problem of Hispanic student dropout rate in Howard County. At the July 2, 2007 meeting of the Howard County Council, an Honorary Resolution was presented to Dr. Murray Simon, in recognition of his service as the founder and retiring President of Conexiones. He is married to Juana and has 4 children.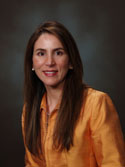 Maryann Maher's, Co-President, academic and professional backgrounds are in Computer Science for which she holds a Masters degree from Purdue University. Maryann is a Lead IT analyst for the MD Department of Human Services. She has had a long-time interest in public service, volunteering with the League of Women Voters and other community organizations.
Xiomara Calderón-Colón, Co-President is a materials scientist at the Johns Hopkins Applied Physics Laboratory. She has experience in biomaterials, composite materials, and nanotechnology; working on projects that cover different applications from novel materials for regenerative medicine and trauma management to materials for protection. Xiomara has a Ph.D. in Material Science from the University of North Carolina at Chapel Hill. Her contributions have been recognized with a Publication Award (2012), nominations for Invention of the Year (2011,2012), articles during Women's History Month (News @ APL) and "Eye PATCH: Visualizing the Future of Injury Treatment".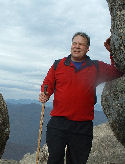 Roger J. Lerner, Vice-President, is currently a principal in Q STREET PARTNERS, LLC, He also maintains a private law practice for select clients.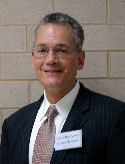 David Rodriguez, Treasurer Mr. Rodriguez recently retired from Kraft Foods as a Distributor Development head within Kraft's Foodservice Division. David has held numerous sales and marketing positions to include assignments as corporate sales planner, marketing business associate, district sales manager, regional chain account executive, and account manager. David was most recently Kraft Foods' Chair of the Hispanic-Asian Sales Council and is currently a candidate and involved in Kraft Foods Emerging Leadership Program. David is a graduate of Colgate University.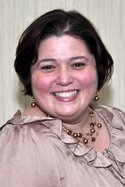 Dyannette M. Siaca, Board Member is currently an Analyst for the Office of Telecommunications and Systems Operations in the Social Security Administration. She was born and raised in Puerto Rico where she earned her Bachelor's degree in Elementary and Special Education from the University of Puerto Rico, Rio Piedras campus. As a granddaughter to two Puerto Rican educators, Generosa Pumarejo (a Spanish High School teacher) and Julio Melendez (a Puerto Rican author and College Spanish Professor), education has always been a top priority throughout Dyannette's life.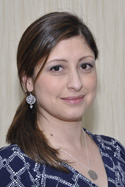 Ana Liesch, Board Member is currently serving on the Awards committee. Ana is currently employed by The Columbia Bank as an Associate Branch Manager at the River Hill branch and has held this position since 2008. Prior to that, she worked as an Assistant Manager for Howard Bank. Born and raised in Mexico, Ana is a graduate of I.T.E.S.M. Instituto Technologico de Estudios Superiores de Monterrey where she attained her degree in Business Administration with a concentration in Marketing.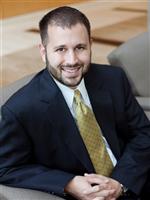 Steve Jarboe, Board Member has engaged in various civic activities and organizations serving Howard County since 1994. His area of specialization is Cyber-Security and he takes a special interest in helping to ensure that young people who have the skills to become "hackers", apply those skills in an ethical way, preparing for careers as Cyber-Security Professionals. Steve is a Senior Manager for Accenture, a global technology company with over 250,000 employees, where he has worked since 1999. He lives in Fulton, MD with his wife, Kathy and kids, Naomi, Henry and Kilian, each of whom attend (or will attend) Fulton Elementary School.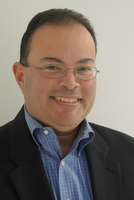 Roberto W. Ortiz is Senior Director at Marriott International managing owner relations for all Courtyard by Marriott, Fairfield Inn by Marriott, and Residence Inn by Marriott hotels in the US and Canada. Previous to this current assignment he was Area Director of Finance supporting all Marriott hotels in Mexico, Central and South America. During his career at Marriott, Roberto has been the Finance leader at hotels in New York City, Arlington, VA, and Baltimore, MD. In 1997 he earned an MBA from the Eisenberg School of Business at The University of Massachusetts, Amherst. Roberto –a long with his wife and daughter - are residents of Columbia.