Conexiones Programs
Stay tuned for information on Conexiones'\' 2018 Awards program!!
2015 Conexiones Annual Achievement Awards
On Wednesday May 5, 2015, several hundred people gathered in the auditorium of Long Reach High School to celebrate the accomplishments of 85 soon-to-be high school graduates. These aren't just any students; they are 85 of Howard County's accomplished, intelligent driven Hispanics who have been recognized for their dedication to academics, serving the community and overcoming life obstacles. This year students from each of Howard County's 12 public schools were honored. We invite you to view pictures from the event including photos of all award winners.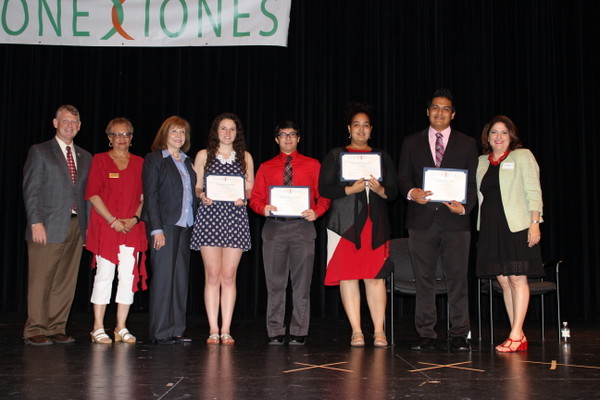 Hispanic Heritage Month Proclamation by Howard County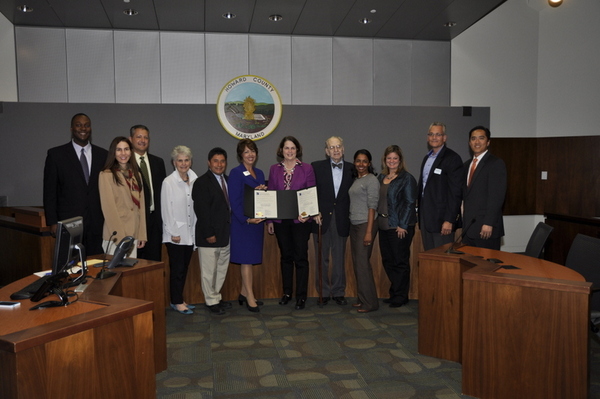 On October 6th 2014, the Howard County Council Presented a Proclamation to Conexiones in Celebration of Hispanic Heritage Month
End of Year Picnic 2012
On May 16, 2012, nine schools (Middle and High) participated with a total of 200 students for a fun filled day of soccer, football, frisbees, table games, face painting, and tug-of-war! I am proud to report that Wilde Lake High School won the tug-of-war game 4 times in a row! The weather was picture perfect!
Student Clubs
In order to bolster student pride and strengthen a sense of belonging for Hispanic students, CONEXICONES provides support for clubs organized within the Howard County Public School System (HCPSS). These clubs create a sense of community, celebrate Hispanic heritage and provide leadership experiences that students might otherwise not gain. Each club sponsor, typically a teacher or Hispanic Achievement Liaison, submits an operating plan to provide student enrichment activities during the course of the school year, along with a request for funding to achieve the plan.