Conexiones Programs and Activities
Congratulations to the sixty-three Hispanic/Latinx students recognized in 2020 with a Conexiones academic achievement award!
¡Felicidades a los sesenta y tres estudiantes latinos reconocidos en 2020 con un premio de Conexiones por logro académico!
The Annual Awards Convocation has always been a time to celebrate the accomplishments of our graduating seniors, the support of their families, and to bring the Latinx community together, along with HCPSS administration, the BoE, and local and state government officials. Even though an in-person celebration will not take place this year, the accomplishments of our Latinx students will not go unnoticed or unrecognized. Conexiones will commend sixty-three talented seniors who applied for our award via a virtual ceremony and with a mailed certificate and award check.
La Convocatoria de Premios Anuales siempre ha sido un momento para celebrar los logros de nuestros estudiantes de último año graduados, el apoyo de sus familias y para reunir a la comunidad latina, junto con la administración de HCPSS, el BoE y funcionarios del gobierno local y estatal. Aunque esta noche en persona no tendrá lugar este año, los logros de nuestros estudiantes latinos no pasarán desapercibidos y serán reconocidos. Conexiones elogiará a sesenta y tres estudiantes talentosos que se postularon a través de una ceremonia virtual y con un certificado por correo y un cheque de premio.
From County Executive Dr. Calvin Ball - del Ejecutivo del Condado Dr. Calvin Ball:
From Board of Education Member Dr. Chao Wu:
From Principal Nelda Sims of Reservoir High School:
From Principal Dillon and Centennial HS Staff:
From Principal Dr. Jeffrey Fink of Oakland Mills High School:
From Principal Marcy Leonard of Wilde Lake High School:
To the Class of 2020,
We are so incredibly proud of you! Your academic accomplishments are beyond compare, but we are even prouder of the men and women that you have grown into during your time in Howard County Public Schools. May the next steps on your journey lead you even closer to your dreams!
Best wishes,
The Wilde Lake High School Staff and Community
------------------------------------------------------------------------------------
In 2019-2020, Conexiones continues to engage in mental health outreach in the Latino community as a grantee of the the Horizon Foundation. Explore the Horizon Foundation Emotional Support Human campaign! There are great tips and resources on the site

– https://supporthuman.org.
September 2019 -- Board Member, David Rodriguez, speaks to Hispanic Students at Atholton High School.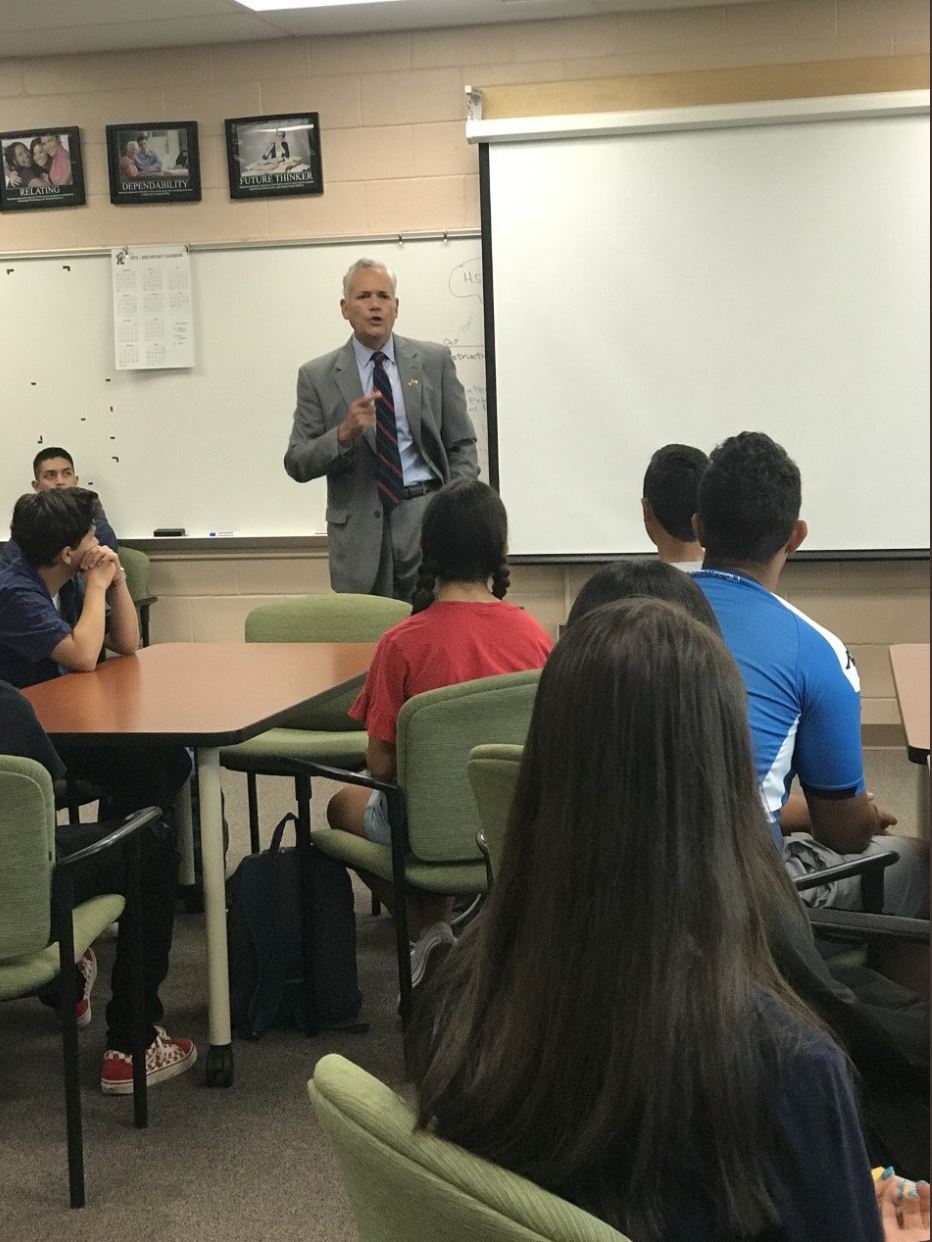 In 2018-2019, Conexiones is participating in two of HCPSS's important advisory committees:
Diversity, Equity, and Inclusion Advisory Committee

Mental Health Community Advisory Council Meeting
2017 Hispanic/Latino STEM Festival
On Saturday, November 4th, Conexiones helped support the 2017 Hispanic/Latino STEM Festival. It was a day filled with advanced learning, hands-on activities, intelligent professionals, special guests, and much fun!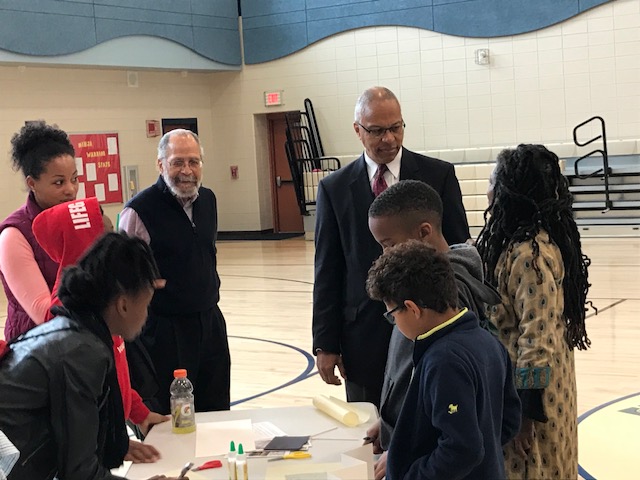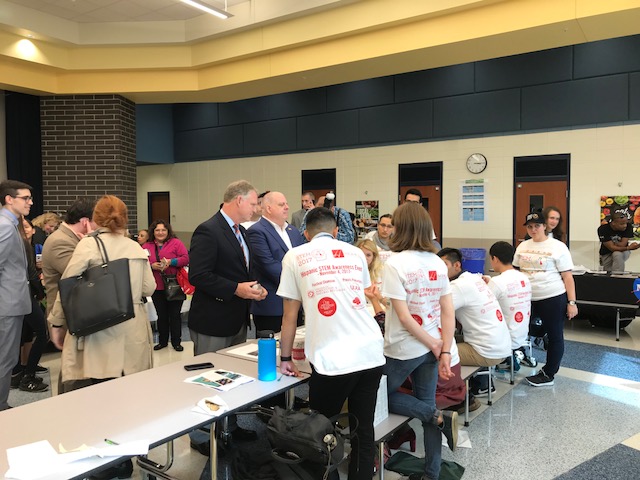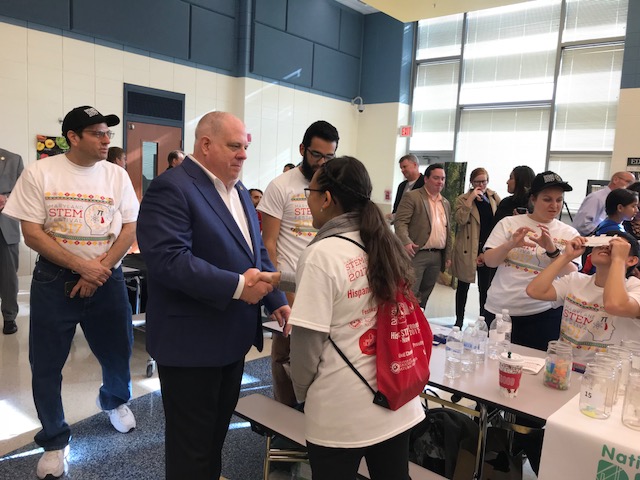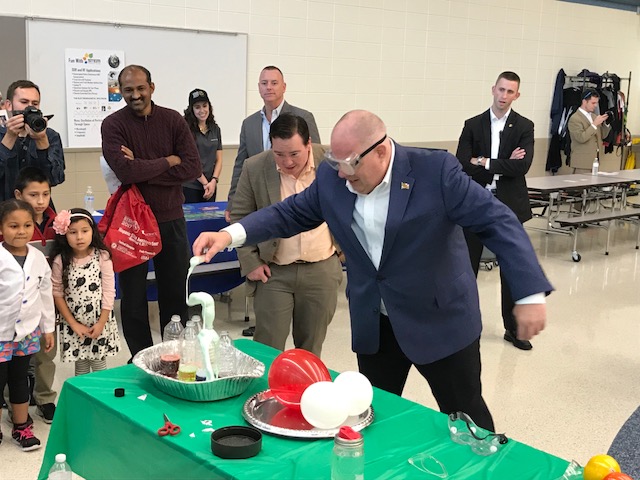 2015 Conexiones Annual Achievement Awards
On Wednesday May 5, 2015, several hundred people gathered in the auditorium of Long Reach High School to celebrate the accomplishments of 85 soon-to-be high school graduates. These aren't just any students; they are 85 of Howard County's accomplished, intelligent driven Hispanics who have been recognized for their dedication to academics, serving the community and overcoming life obstacles. This year students from each of Howard County's 12 public schools were honored. We invite you to view pictures from the event including photos of all award winners.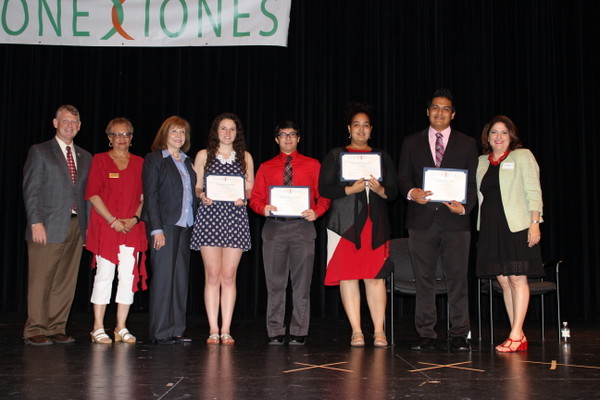 Hispanic Heritage Month Proclamation by Howard County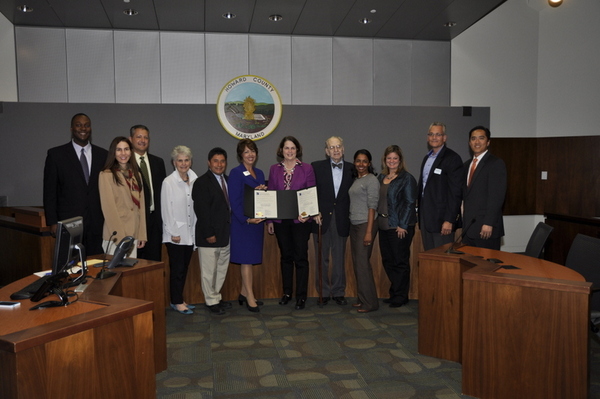 On October 6th 2014, the Howard County Council Presented a Proclamation to Conexiones in Celebration of Hispanic Heritage Month
Student Clubs
In order to bolster student pride and strengthen a sense of belonging for Hispanic students, CONEXICONES provides support for clubs organized within the Howard County Public School System (HCPSS). These clubs create a sense of community, celebrate Hispanic heritage and provide leadership experiences that students might otherwise not gain. Each club sponsor, typically a teacher or Hispanic Achievement Liaison, submits an operating plan to provide student enrichment activities during the course of the school year, along with a request for funding to achieve the plan.